If you have a tooth (or several teeth) missing, your dentist will likely recommend two options to rectify this issue. You may either opt for a fixed bridge or have replacement teeth mounted, i.e. dental implants into the affected area.
Out of the two, the best solution is having dental implants placed. Why? Unlike dentures, an implant doesn't come out once it's fixed. In addition, having dental implants placed can also benefit general oral care and health as these don't have to be anchored to other teeth as is with bridges.
Are You Considering Implants? Good but Also Consider This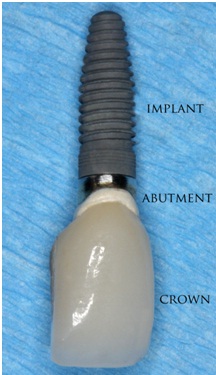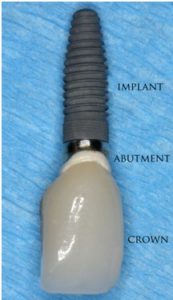 In order to support the dental implant, you must have healthy gums and adequate bone to support them. This means the dentist can suggest you to undergo a bone graft if bone is too soft or thin as it'll be unable to support the implant. Your general or cosmetic dentist can also suggest a sinus lift in case your upper jaw isn't of the correct bone height or if sinuses are situated too close to the jaw.
Most dental implants have a successful rate of operation and procedure and yours can have the same if the following oral care tips are followed religiously and without fail. People of any age can go back to these oral care steps but Dr. Ray recommends following them from an early age to make sure procedure isn't only successful but the fixed dental implants last for a long time.
Practice Good Oral Hygiene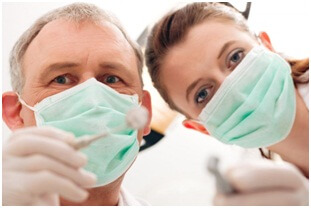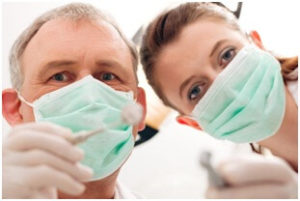 People are encouraged to follow good oral hygiene practices as a precaution against numerous dental complications including this one. The best dental practice in Orange County, i.e. Smile Magic Dentistry recommends its patients to brush twice a day and floss once daily. People with implants already in place should use inter-dental brushes (these slide between teeth) to clean hard to reach areas around the implant.
Quit Smoking
People shouldn't smoke, not only because of the health complications involved but also dental problems such as weakening of the bone structure. This is the sole reason which inadvertently contributes to dental implant failure.
Visit Your Dentist Regularly
Regular visits to your family dentist or the best cosmetic dentist in Orange County are encouraged even without dental implants.
Otherwise, people that have dental implants should visit the dentist for thorough teeth cleaning and examination every 6 months as this helps ensure the implant is in good condition and stays that way.
Are the missing teeth in your mouth ruining your smile and facial beauty? This is the time to consider dental implants from Smile Magic Dentistry.