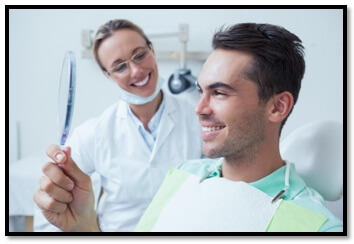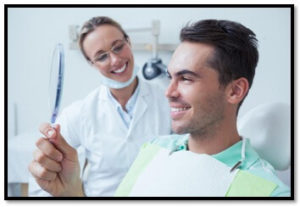 The American Academy of Cosmetic Dentistry estimates that up to $2.75 billion are spent on cosmetic dental procedures each year, and that's just in the U.S. alone.
Cosmetic dentistry has become one of the most important branches of dental field. And with more people becoming aware of the important of a bright and healthy smile, the number of patients dentists receive each year for cosmetic procedures is growing.
According to the ADA, a person's smile is what attracts others the most. So it would be obvious that more people would search for ways to make their smile attractive. But with the field of cosmetic dentistry being so vast, it can be confusing to deciding on just the right procedure.
Types of Cosmetic Dentistry
As your friendly neighborhood Orange County dentist, we offer a cosmetic dentistry services that are most preferred by patients. To help you understand the different types of cosmetic dentistry in the field, Smile Magic Dentistry provides you with some insight.
Teeth Whitening
Tooth whitening is the most common procedure in cosmetic dentistry. Most people lose the color of their teeth due to teeth staining or aging. This process allows the teeth to stay white by stripping any stains without harming the teeth or their enamel in the process.
Veneers
Porcelain veneers are used to increase the dimensions of the tooth so that they become symmetrical. These veneers are shaped and colored according the color of the existing teeth and then bonded to the front surface of the tooth by using a chemical bonding agent.
Sometimes, drilling is also used to curve the surface of the veneers on that of the teeth. Veneers can be used by those who want to cover up their broken, misshapen or badly stained teeth. They can also be used to correct crowding and close up any gaps in the mouth.
Implants
Dental implants are used to give a more enhanced look and a youthful appearance to your smile. Mostly used as artificial tooth root replacements, these implants compensate for any missing teeth, and cover up the side of your mouth where the absence of your actual tooth is causing the face to collapse.
Braces
Braces are used as an orthodontic treatment to straighten misalignment of teeth. Braces are attached to the tooth to bring them into a desired position, and can be used for crowded, crooked or protruding teeth, as well as to fix any irregular spacing between the teeth.
Braces are generally used to give a much healthier smile, and can be used for all, from children to adults.
Invisalign
If you are not a big fan of braces, Invisalign is the choice for you. Invisalign makes use of an orthodontic appliance that can be used as a removable aligner. This option is becoming very popular and is mostly chosen by those who do not like the idea of a metal braces and brackets in their teeth.
Complete Smile Makeover
Smile makeovers are different from mouth reconstruction, since the latter option is mostly used to correct functional problems in your mouth as well.
Smile makeovers involve the complete assessment of your teeth in accordance with your smile aesthetics. The process of this cosmetic dentistry procedure includes the use of dental veneers, dental implants, teeth whitening and sculpting, so that you can achieve the look you want.
Smile Magic Dentistry offers all these services and more. So go ahead and make an appointment with us, and have your teeth checked today by one of the best dentists in Orange County.