O
ver the years, dental technology has developed rapidly. This advancement has allowed dentists and oral surgeons to provide state-of-the-art dental services and cares to patients which seemed impossible before.
X-rays have gone digital and dental labs are set up in-house. Given the progression, lasers have a more pivotal role in providing advanced dental care to patients. Unfortunately, there are some myths about laser dentistry which prevent people from benefitting from it.
What is Laser Dentistry?
Laser dentistry is referred to the use of lasers for dental treatments. Typically, lasers are utilized for myriad purposes. Some of them include:
Providing diagnostic care,
Treating hard tissues,
Treating soft tissues,
Improved dental bleaching.
Here are a few advantages of laser dentistry, elaborating on the role they play in improving dental health and smile:
Enhanced Care
Laser lights are utilized to improve a range of bleaching systems in dentistry. This technology aids in activating whitening agents that penetrate deeply into the teeth, making them brighter. When it comes to teeth whitening, the procedures performed at a dental clinic by a professional dentist are far more effective than OTC teeth whitening kits.
Improved Soft Tissue Treatment
Previously, dentists made use of scalpels to treat gums and other soft tissues present in the mouth. Thanks to laser dentistry, these lasers provide added accuracy when treating soft tissues. In addition, lasers are known to cauterize the skin. This means lesser bleeding, lesser chances of contracting infections, lesser pain, and quicker recovery.
Improved Hard Tissue Treatments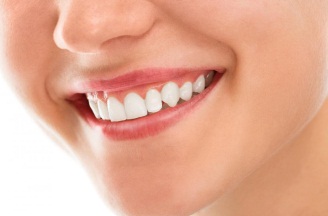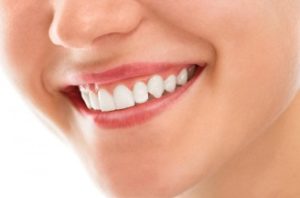 Patients fear dental drills. And if you're in for a cavity filling or a major restoration work, we understand your dental fears. However, with the progression of laser dentistry, these drills are now taking a back seat.
That's because lasers have a tremendous ability of penetrating into hard tissues. Contrary to drills, lasers do not produce a whizzing sound, nor do they generate frictional heat.  However, that's also because lasers are utilized along with cool water.
Better Diagnosis
Lasers are also used to diagnose cavities. They can easily detect the smallest bits of tooth decays. Safer laser rays typically bounce off the teeth to offer precise information about the teeth's structure and strength.
When lasers are used in conjunction with digital radiography, they deliver the finest and safest dental treatments and preventative care.
Fast. Safe. Comfortable. Versatile. These adjectives accurately define laser dentistry. At Smile Magic Dentistry, Dr. Nazir uses laser technology to reduce treatment discomfort and provide patients with improved dental solutions.
From cosmetic treatments to general dentistry in Orange County, CA, call us now at 714-974-4332 for appointments.