Laser Dentistry – Welcome to 'Drill-less" Technology
Our office has 3 dental lasers.
Delight hard tissue laser Erbium: Yag laser, identical to the Waterlase
Soft tissue laser for gum surgery and treatment of gummy smiles
Diode laser (diagnodent) for early diagnosis of decay and prevention of cavities or preventing early cavities from getting too big.
Using a laser significantly improves patients' comfort in the dentist's chair. Because it does not cause heat or vibration in the mouth, it may ease the pain and anxiety of patients who fear the vibration and high-pitched whine of traditional drills. In contrast, a laser makes a gentle "tapping" noise.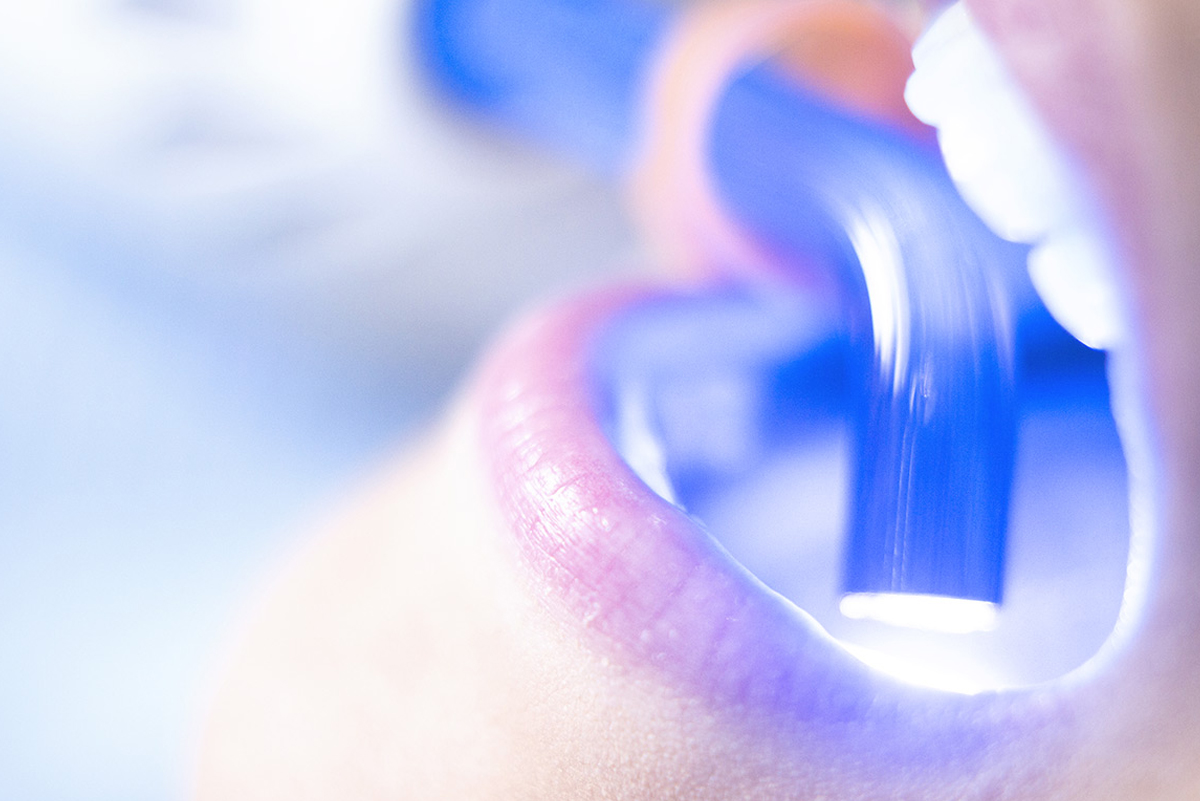 Laser technology uses a cool-water spray to cut teeth without generating heat during procedures. Discomfort is greatly reduced! This versatile device performs a host of both tooth and soft tissue procedures, often times with no need for local anesthesia. For soft tissue procedures it eliminates the need for suturing and healing is much faster due to wound sterilization and the atraumatic effect of the laser on surrounding tissues.
We also use lasers to diagnose cavities. The Diagnodent machine uses laser fluorescence to find hidden decay in teeth at the earliest stages. Small lesions are found much sooner than if traditional instrument methods are used. We also can identify decay so early that it can be reversed through hygiene, diet, and fluoride measures such that it may never need a filling.
A number of procedures can be performed with dental lasers including:
All classes of dental fillings. It's only limitation is that it can not remove old silver amalgam.
Laser assisted periodontal therapy
Smile improvements, i.e. gum sculpting that lengthens teeth due to oversized gingiva ("gummy smile")
Gingivectomy, gingivoplasty, crown lengthening, and other gum corrections
Root canals and apicoectomies
Removal of oral lesions such as fibromas or pappilomas, usually with topical anesthesia only
Excisional and incisional biopsies
Frenectomy ("tongue-tie" release, orthodontic or periodontal indications) without anesthesia or sutures
Pediatric procedures. The lack of needles or drills is a huge plus for kids.
Cold sore treatments
Apthous Ulcer ("canker sore" ) treatments
Treatment of minor mouth and gum irritations
Tuesday 8:00 AM – 6:00 PM
Wednesday 8:00 AM – 6:00 PM
Thursday 8:00 AM – 6:00 PM
Saturday By Appointment Only