We all experience tooth loss at least once in our lives. As a matter of fact, over 35 million Americans lose all their teeth, while 178 million lose at least one tooth.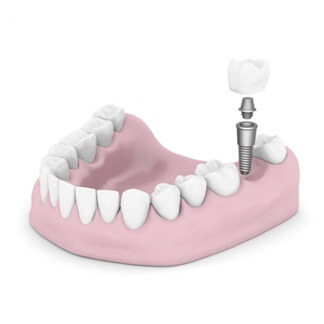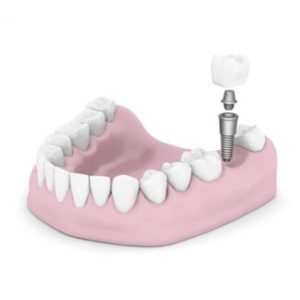 So, what's the good news amid this despair? There are solutions out there for you.
Even though there are a host of teeth replacement options, dental implants triumph—in most cases.
They're typically called 'implants' because an artificial tooth is used to replace the old one. Dentists place an artificial tooth root in the jawbone which is later covered by an authentic-looking tooth replacement. It is vital to note that dental implants are the only tooth replacement treatment which integrates an artificial root, allowing them to operate as natural ones.
Outlined below are a few reasons that will convince you to get dental plants from a reputed and experienced dentist:
Dental Implants are Durable and Comfortable
Dental implants are not required to be taken out and cleaned after eating or going to sleep and reapplied again. That's true with dentures which are reapplied with adhesives. Dental implants also offer a lasting, permanent solution to tooth loss. If taken good care, they can last a lifetime without causing any pain or inconvenience.
Dental Implants Look and Feel the Same as Natural Teeth
The best feature of dental implants is that they are almost impossible to tell apart from natural teeth. This means that with dental implants, you can look and feel the best without any inhibitions. Moreover, they also work like real teeth, allowing you to bite, chew, talk and smile with no hesitation. Implants also do not get in the way of speech, which other replacement options do.
Dental Implants Don't Compromise Oral Hygiene
Again, dental implants don't impede regular oral care practices. You can easily brush your teeth twice a day and floss once every day to keep your teeth in good shape and condition. With dental implants, it's even easier to maintain your sparking, flawless smile.
Dental Implants Prevent Bone Loss
When you lose teeth, it adversely affects your jawbone. As a result, your face starts appearing hollow over the passage of time. Upon getting dental implants, the artificial tooth root facilitates the growth and development of bones. This further helps in keeping up the natural appearance of your jaw and overall face.
Are you seeking dental implants for restoring your imperfect smile? You have come to the right place. Dr. Nazir at Smile Magic Dentistry is one of the leading general and cosmetic dentists in Orange County. For appointments, call (714) 974-4332 or (949) 650-0222. Our stellar treatments await you.