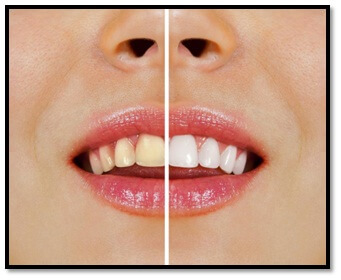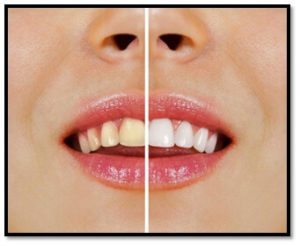 Everyone wants white teeth. You're not alone if you've tried countless teeth-whitening remedies and over-the-counter kits at home.
As a matter of fact, when the American Academy of Cosmetic Dentistry questioned people about what they would like to improve about their smile, most of them responded with 'whiter teeth'.
The market is filled with countless teeth whitening products, leaving you overwhelmed and confused about which one to go for.
It is crucial to be aware of all the facts to make the best decision. After all, it's about your best trait—smile.  Some of the most widely utilized teeth whitening products on the market include:
Teeth whitening toothpastes,
Teeth whitening gels and strips,
Tray-based teeth whiteners,
In-office whitening
Teeth Whitening is Safe and Effective When Supervised by Dentists
It is vital to consult your dentists prior to taking a decision regarding teeth whitening. That's because this cosmetic treatment doesn't suit all. Moreover, the results and benefits gained from teeth whitening treatments by dentists are far better than DIY.
For instance, if you're planning to utilize a tray-based tooth whitener, getting the opinion of your dentist is certainly a reliable option. At first, the dentist will get your teeth's impression in order to customize the mouthpiece tray. For desired results, it is important that the mouthpiece fits your teeth completely. This will ascertain utmost contact between your teeth while the whitening solution works on them.
In case you opt for in-office whitening method, your dentist will offer you added protection for gums as well as soft tissues in your mouth. That's because there are chances of irritation and inflammation from the whitening solution. The dentist may put a gel over the gum tissue or utilize a rubber shield.
On the other hand, OTC products leave you at your own mercy. Nonetheless, your dentist will assess your mouth, the extent of stains on your teeth, pre-existing dental restorations, and your dental history in order to determine which whitening option will best suit you.
Moreover, they supervise the entire procedure to maintain utmost effectiveness.
Parents, Please Note…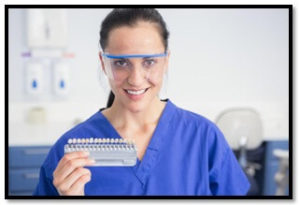 Tooth whitening is a huge trend among school and college goers. Therefore, it is the duty of parents to take charge of their kids making use of teeth whitening products.
Overusing or inappropriately using these products can result in damaged tooth enamel or gum inflammation.
So, don't take any chances and consult Dr. Nazir at Smile Magic Dentistry to offer you with professional and personalized dental advice and services. In addition to teeth whitening, we offer other cosmetic dentistry procedures in Orange County. Call (714) 974- 4332 for scheduling an appointment.